Wayspa Canada Coupon Code: $50 Gift Card for $37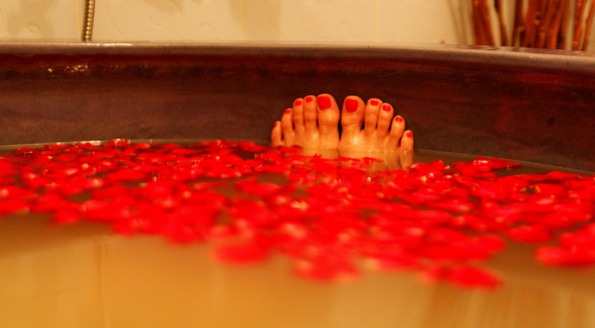 Wayspa has a flash sale on that will give you spa treatments for less. Pick up a $50 gift card for only $37 that can be used at thousands of spas across North America.
Click here to get your gift certificate @ WaySpa Canada now
Coupon Code: 50FLASH37
Discount: $50 card for only $37
Expiry: 18th July 2014
The above link should activate the deal. However, in the event it does not, I included the coupon code for you to use upon checkout if the deal is not working correctly. A slight cautionary note: the email said a two-day sale and yet the same email said the expiry was the 18th, which is over two days from when the email was sent. I went with the hard and fast expiry they gave, but this could end sooner.
My husband bought me two $50 WaySpa Gift Certificates for my birthday in June. I was away from home for my birthday, finishing some university courses, and there was no way to be actually together on that day. With all the stress of my studying, he thought I could really use a spa treatment to relax me. It was a wonderful surprise to receive these in my email. He sent them a few days early so I could book my appointment. I ended up booking an aromatic mud wrap, which I have dreamed of getting for many years. It was very relaxing. Using the coupons was very simple as well. The spa I went to recorded the numbers off my vouchers so I did not even have to print off and bring in the gift certificates.
What I love about Way Spa is the flexibility of these gift certificates. If I did not have time to use my gift certificates in Edmonton, I could have just as easily used them in Vancouver, Victoria, or wherever else I happened to get the time and find a spa I liked. The last time I had Wayspa gift certificates I planned to use them in Victoria and I ended up getting a massage in Seattle instead.
This deal is nice because you get 26% off your $50 gift certificate and then you can either email them to the recipient for free, or print them off for free. If you want to ship an actual gift card, that will cost $7.99 and is not worth it in my opinion.
For this and any future Wayspa coupon codes, check out the forum.
(Image credit: Dennis Wong)