Wayspa Canada Coupon Code: 26% Off Spa Gift Cards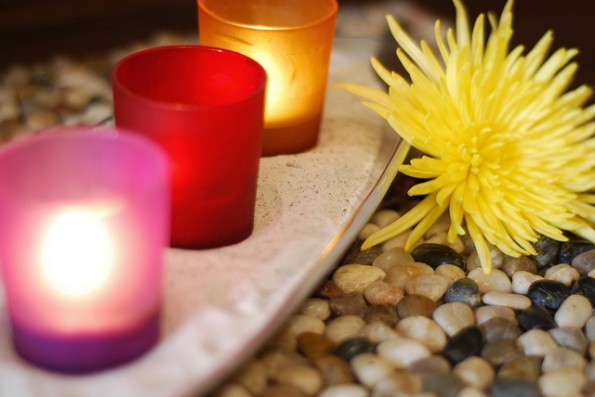 Wayspa is offering 26% off all spa gift certificates right now during their fall flash sale.
Click here to purchase your Wayspa gift certificate now
Coupon Code: FALLSAVE26
Discount: 26% off gift certificates
Expiry: Unknown
You should not need to use the promo code above as it should automatically apply to your order when you click through the link above. In the case that the promo does not automatically apply, I have included the promotional code.
I tried this coupon code out on their preselected monetary amounts. The following list contains a few examples of the discount you will receive on your gift cards:
 $25 gift card for $18.50
$50 gift card for $37
$75 gift card for $55.50
$100 gift card for $76
$250 gift card for $185
You can request cards of almost any monetary value. When ordering gift cards from Wayspa, you should remember the costs of services at most spas. Most facials, massages, and specialty treatments cost around $80+ depending upon the spa. While pedicures, waxing, and manicures are a bit cheaper, you will want a large enough certificate to cover the entire service. Some packages are cheaper when put together (manicure & pedicure or waxing packages), so consider whether it will be cheaper in the end to buy a certificate large enough to pay for the entire package.
Wayspa packages are an excellent way to save money on basic spa and salon services. While I am not a frequent consumer of spa services, I am in dire need of a massage. I will also need to get my hair cut before my graduation in November. Both are expensive endeavours, so buying a Wayspa gift certificate to offset the cost is a smart move. I just need to make sure there is a salon near me that takes Wayspa vouchers. It is easier to find local spas and salons that work with Wayspa if you live in a larger city. When I visited Seattle, they had oodles of them.
While these are considered 'gift certificates,' feel free to bestow them upon yourself. We all need to make sure we take care of ourselves so that we are in good condition when called upon to take care of others.
You can either email the Wayspa gift card to the recipient free, or print them off free. If you want to ship an actual gift card, that will cost $7.99 and is not worth it in my opinion.
For this and any future Wayspa coupon codes, check out the forum.
Image credit: Karl Cossio