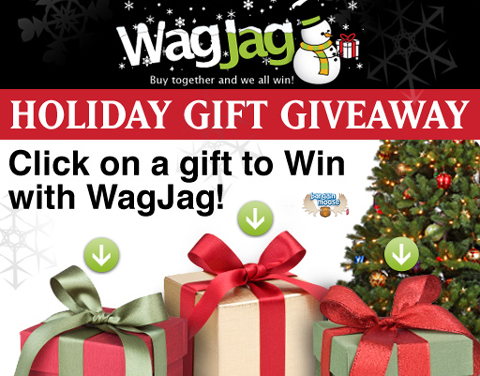 This is a freebie voucher deal for those of you who use Facebook. Wagjag Canada (the popular daily deals site) is offering you all a free credit voucher - either worth $5, 10 o $20!
Click through to the Wagjag facebook page, choose a gift, then click "allow" on the following page. You then have to fill out some basic information, before it shows you what voucher you have been awarded. You might have to click "like" on them, and "confirm your entry."
When I did this, it gave me a $20 credit for use on Wagjag.com. It's a uniquely generated coupon code, so I cannot share it here - you will have to go through the above process yourself.
Terms:
Contest period is from December 17, 2010 at 2 p.m. EST and ends at December 31, 2010 at 11:59 EST. Each entrants will receive a WagJag voucher, with an approximate retail value of $5, $10 or $20 (CDN currency). Participants are limited to one entry throughout the contest period. Vouchers expire July 31, 2011. No purchase is required to enter the contest.
Some of the online deals available today on Wagjag which you might be interested in putting this towards:
But even if there aren't any deals on Wagjag today that you are interested in, I still recommend grabbing yourself one of the vouchers, and saving it towards a future deal. I usually tag their offers with "Wagjag Canada" so you can look there for previous deals too.
(Voucher availability ends 31st December 2010, for use by 31st July 2011)