WagJag.com: $44 for a SpareOne Emergency Phone (Save 56%)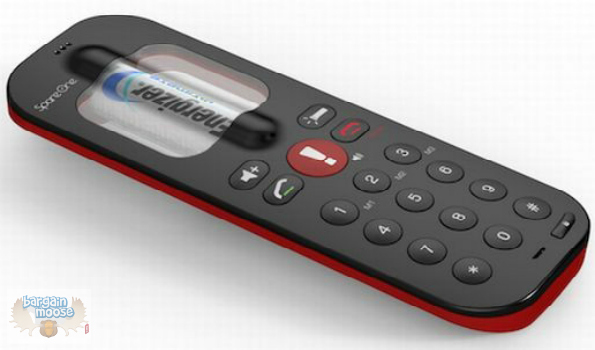 I don't want you to need an emergency phone, I really don't but... well... You know, sometimes I just worry about you. So please, for my sake, get a SpareOne at WagJag Canada. Bargainmoose loves you.
I'll give you the deal first then I'll explain the product. The SpareOne is normally $99 but you only pay $44 after a $55  discount from WagJag! The item ships for free.
This is a really important product.It is a cell phone that is only meant to be used in emergencies. It runs on one AA battery which will last 15 years if the phone is off. You get 10 hours of emergency talk time and doesn't require a SIM or plan. It works in North America and it is ruggedized to work in temperatures ranging from -30 C to 60 C. The packaging is even weather resistant and it floats. This device is very well made and has won awards, as the talking point says:
SpareOne has won multiple awards including Computer Act!ve.com's Best of Computex 2012: Best Phone, PCMAG.com's Editors Choice award, the Best Choice Award for Design at Computex Taipei 2012 and more
I kind of joked around in the opening but this is a very serious topic. I know a lot of people are saying "Well, I have a cellphone already" but how often is your battery dead? Will your cellphone float to the top if your boat tips over or work if you're stranded in a snow bank in the middle of the night in a July snow storm. I think everyone should have a few of these. One of the cottage, one in the house, one in the car and anywhere else you can think to put one.
(Expires: 8th November 2012. 11:00PM ET)