WagJag Canada: $79 For a 4-Week Weight Loss Package From Herbal Magic (Save 82%) EXPIRED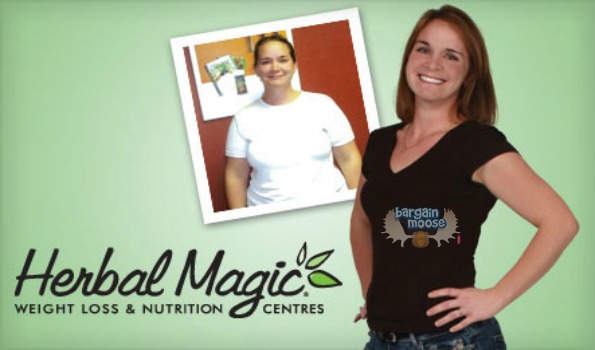 There is a great WagJag deal if you are interested in losing weight. Get a Herbal Magic 4-week weight loss package for only $79, a $430 value.
I have friends who have lost a significant amount of weight using Herbal Magic. There are quite a few success stories on the Herbal Magic page as well. What you get with this ultimate weight loss kit is a nutritional analysis, meal plan, four weeks of natural health products, four weeks of unlimited personal coaching sessions including private weigh-ins and an extra $200 towards the 52-week program, with no obligation to buy.
Herbal Magic says they give you the tools to lose weight and to keep it off.
This offer is for clients not already enrolled in the program and is valid at any location. You can start booking on March 20th, but must redeem by June 20th. Only one per person, unlimited as gifts. There are no additional charges and this is not valid with any other offer.
Fine print:
Eligibility Criteria: This offer is available only to those aged 19 and over. This offer is not available to those who are pregnant, breastfeeding, or who have given birth within the last 6 weeks, or those with active or recent cancer, heart disease or recent heart attack or stroke, kidney disease, liver disease, substance abuse, anorexia or bulimia, major organ surgery within the past month, organ transplant within the last 2 years, weight loss surgery within the last year, HIV+/AIDS, cystic fibrosis, pancreatitis, or those who have BMIs less than 18.5. Also note that the natural health products contain gelatin.
(Expiry: 18th March 2013)