Variety Of Cute Soothers From $1.50 + Free Shipping @ AliExpress.com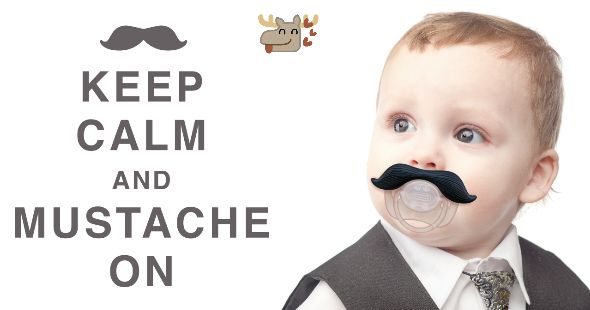 Babies are cute to begin with, but pop an adorable soother in their mouth and you will have everybody in awe. I know some parents don't like to use pacifiers, but we all have our own opinions. If you do use a pacifier for your infant, then you should check out these adorable soothers from AliExpress.com starting as low as $1.50. That even includes shipping.
This seller on AliExpress has 100% positive feedback which is great, but they also have a variety of super adorable soothers starting at just $1.51. Whether you want your kiddo to have an adorable mustache or a cute set of lips, you can get one of these pacifiers and knock people's socks off with how cute you baby looks. If you have a girl or a boy, there are a few different variations of these adorable pacifiers for you and your little one. From lips to mustaches, here you have it. Adorable soothers all for under $3 each.
Here are the cute soothers available from AliExpress.com:
Kissy lips - $2.74
Lips - $2.74
Red circle (maybe a clown nose?) - $2.74
Pig nose - $2.74
Curled up mustache - $2.13
Tear drop mustache - $2.13
Up angled mustache - $2.13
Broad mustache - $2.13
Handle bar mustache - $1.51
Comb mustache - $1.51
Teeth & lips - $1.63
When my son was an infant I had a couple cute soothers for him but he never really liked to use them. I wish I was able to get one of these mustache pacifiers when he was an infant though, it definitely would have been a great prop for his newborn photo shoot or 6 month photo shoot. I just find them so cute. You really can't go wrong for these prices either. You could order one of every style if you wanted. They will make a great addition to any gift for any baby showers you might have scheduled to attend. Everyone is sure to giggle when they receive one of these for their baby!
I love that AliExpress.com offers free shipping on all items for the most part. That means that even these $1.50 items will ship for totally free. These items are from China though. The nipple of this soother is latex free, nitrosamine free, phthalate free, BPA free and also PVC free so it is still safe for your little one to use. There are also the more expensive ones from Mustachifier. Those soothers are a premium quality silicon and start from $8.99.
(Expiry: Unknown)