Up to 15% Off Gift Cards @ Lee Valley Canada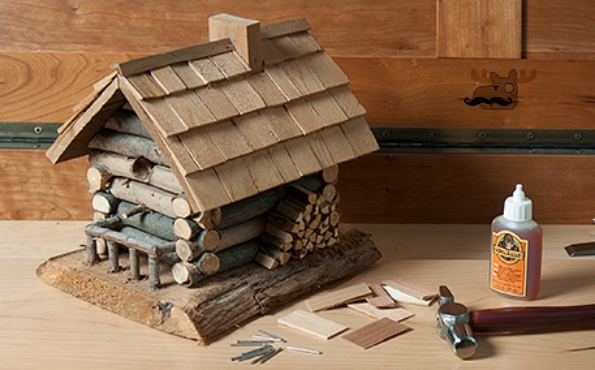 We rarely see deals on gift cards so when one pops up - we certainly take notice! Lee Valley Canada is currently offering up to 15% off their gift cards depending upon the denomination you purchase.
Discounts range from 10% off up to 15% off the gift card and they are redeemable on orders placed online, by phone, by mail, or at their retail stores in Canada. These appear to be physical gift cards that will be mailed out to you as the fine print says: "sale price applies to our special event cards only (sale does not apply to electronic gift cards)."
The gift cards are valid on all products excluding Festool and SawStop. This sale is on while gift cards last. You can purchase a Lee Valley gift card in the following denominations for the following prices:
$50 Gift Card for $45 - 10% off
$100 Gift Card for $89 - 11% off
$250 Gift Card for $219 - 12.5% off
$500 Gift Card for $430 - 14% off
$1000 Gift Card for $850 - 15% off
While these are not huge discounts, gift cards can be combined with sale prices to really save a lot of money. Thus, getting a discount on a gift card is like saving money on money.
While many of you may not be familiar with Lee Valley, I was introduced to it as a young child. My father used to go there for various small woodworking bits and I was introduced to a store that smelled like freshly shaved wood. My father also bought me a beautiful nocturnal sundial from Lee Valley. I remember looking in their catalogue and drooling over their sundial ring as well.
Lee Valley is full of woodworking supplies, gardening tools, camping supplies, as well as bits and bobs. Lee Valley Garden Tools are absolutely gorgeous and start at just $25.50. You can get an entire set of eight for $199 or three for $75.
If you are looking for optimum comfort, try the Mayan Hammock for $115. I have often thought of giving up my bed in favour of a hammock.
There really is a little something for almost anyone at Lee Valley. The store tends towards the gardener, wood worker, and camper; however, it is a pleasure to look through their gift section as well.
(Expiry: unknown)