Tim Hortons @ Buytopia.ca: $3 For a $5 Gift Card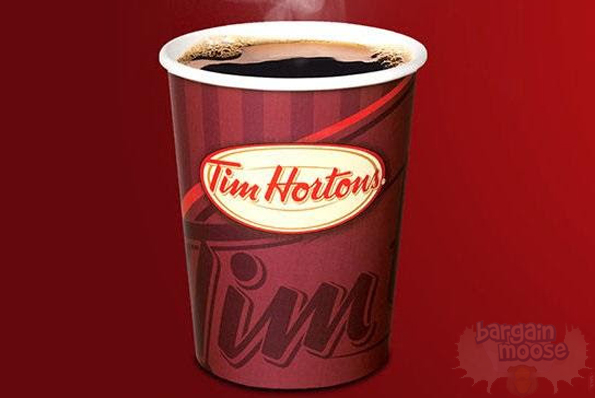 Quick post here! I got a mysterious email from Buytopia last night, stating that there was going to be a super deal today. There was a picture of a steaming cup of Tim Horton's coffee, so my hopes were high for a great deal from this national chain.  The deal has just gone live as I write this – you can get  a $5 gift card for only $3.
Buytopia have 10,000 of these Tim Horton's gift cards available, and I think they will sell out fairly soon. You can buy 1 per person per billing address… so you obviously cannot stock up on a TON of these to use in the future. The gift cards will be mailed out to you, and they don't have an expiry date, so you can use them any time!
(Expiry 30th August 2014)