Team Buy Canada: Half Price For Hydros Self-Filtering Water Bottle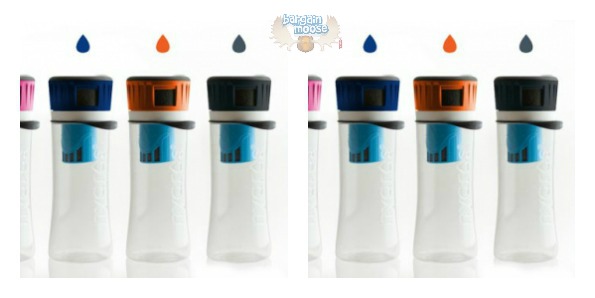 Teambuy Canada has tickets for $14 for a Hydros self-filtering water bottle, or $28 for a bottle plus 3 replacement filters.  Tickets are to be redeemed at Hydrosbottle.com after sale ends.  Taxes are included, but shipping is not included.  You may buy a maximum of 5 per person and an additional 5 as gifts.  Tickets are valid until April 4th 2013.
The hydros water bottle has a 16 ounce capacity, is BPA and Phthalate Free along with being dishwasher safe.  Chlorine, Chloramine and Particulates are filtered out in 15 seconds.  The bottles are available in 5 colours: charcoal, green, blue, pink and orange.
These are a great idea for those of us that are becoming more eco-conscious.  The bottles will help the environment by cutting down on plastic water bottles, and help you by saving you money.
Let's just say for argument's sake that you get cases of bottled water on sale for $4.  After a year, at one case per month, you've spent $48 and disposed of 288 water bottles.  With this Hydros bottle, you spend only $14 once and have nothing to dispose of.  I think I'm safe to say that this is an awesome deal in every way.  It's too bad we didn't have more deals like this, where you just can't lose.
Shipping: Flat rate of $6.95.
(Expiry: 14th October 2012)