Sonic Technology Spider Vacuum Just $19 @ Amazon.ca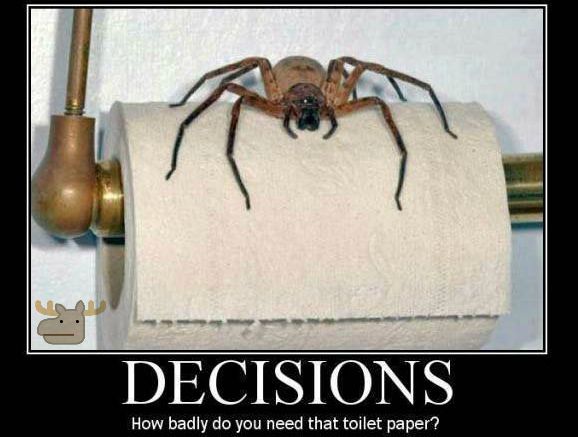 Okay, let's be real here. Spiders are my worst nightmare, and even the tiniest one will send me up the wall in terror. I have to admit, I have basically soaked my house in the DIY Natural Spider Repellent I shared back in August. If they still get in, maybe we should consider purchasing this Sonic Technology Bugbuster Battery Operated No Harm Spider & Insect Vacuum from Amazon.ca. It is just $18.95, and if you spend $25 you will get free shipping.
While I am usually tempted to blast spiders away with the pressure washer, I also know that they keep the fly and mosquito population down. Maybe they are not all that bad, but I hate having these creepy little creatures in my house. This Sonic Technology Spider Vacuum might just be my life-saver. It uses battery power to suck up the little unwanted insects so you can release them back outdoors where they belong. It is just $18.95 right now at Amazon.ca and would make a perfect Christmas gift for any person with Arachnophobia like myself.
Once you receive your insect vacuum, you will be able to safely suck up any unwanted bugs, insects, spiders, and more from your home. It is a superb stocking stuffer and it won't kill the insects, so you're not harming mother nature. All you have to do is wait for the pest to stay still, and then press the button and aim the vacuum at them. You might have to be pretty close to the terrifying creature to suck it up, since it is just a gentle vacuum. Once they are inside the vac, be sure to place the cap on the end before turning the power off. Oh my goodness, or they could come out and crawl down your arm or something!
In the fall I seem to get a lot of wasps that get into my house, so I am hoping this will be a safe way to remove them without getting anybody stung. Otherwise I am useless, I just swat at the suckers hoping they leave me alone. I think I get stung more times a year than everyone in my house put together.
Amazon Canada insists that you spend $25 to get free shipping, so you might want to grab a 9V Duracell or Energizer Battery for this magical vacuum, since it is not included. That seems like the most fitting filler item to reach your free shipping minimum spend threshold.
Moosers, how many of you have an unexplained fear of spiders like I do!?
(Expiry: Unknown)