Shopcaster Canada Coupon: $15 Off $50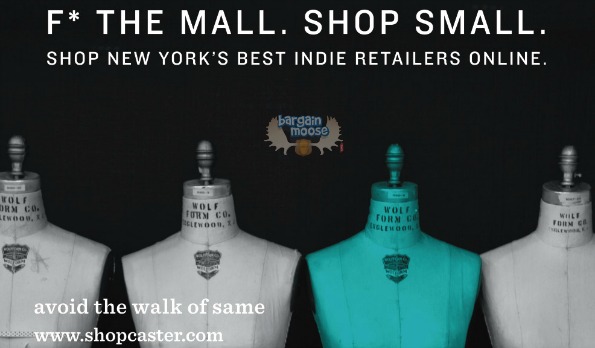 I mentioned Shopcaster not too long ago as an alternative place to shop from the big box stores or your local mall. They just sent out a great coupon to get $15 off $50.
Click here to shop @ Shopcaster Canada
Coupon Code: NYC2013
Discount: $15 Off $50
Expiry: 8th February 2013
They have released this coupon to celebrate across border shopping - where Canadians can buy from US shops and Americans can buy from Canadian shops on Shopcaster now. Before this was not possible.
I really like Shopcaster's signature line "F* the Mall! Shop Small!" as it really reflects my mindset on supporting smaller companies. Like check out this lovely Gold Botanical Necklace for only $45 from New York. It is from a small Indie Boutique and is absolutely precious. Be sure to check out their Valentine's Day gift guide for gifts under $100.
Shipping varies. For all of the other Shopcaster coupon codes, be sure to check out Coupon Forum before shopping.