Shop.ca: Denon Globe Cruiser Headphones only $129.99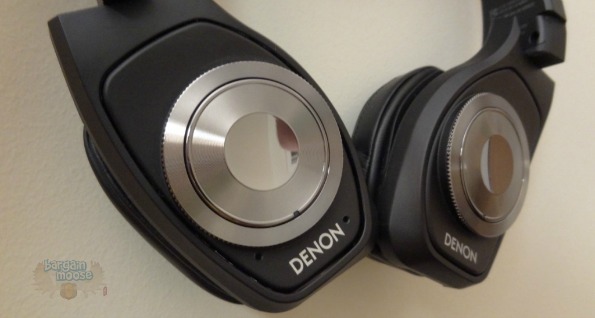 Edit: I am bumping this thread as the deal is back on, and it is such a good sale price too! Use our exclusive coupon code SHOPMOOSE1050 to take an extra $10 off the headset, bringing the cost down to just $119.99.
If you are into headphones that give you amazing sound, check out the deal on these Denon AH-NCW500BK Globe Cruiser On-Ear Wireless Bluetooth Headphones. Originally $449, they are now on sale for $129.99 with free shipping from Shop.ca.
These headphones originally retailed for over $400, but that was when they first came out. They are most certainly not going for that price now. However, this deal from Shop.ca is still quite good given the price at competitors. Hookbag.ca is selling the Denon headset for $292.95.
Denon, oh you must not get me started on Denon. I own three sets of headphones currently, and I have owned several others over the years. Easily - bar none - my Denon headphones are my favourite. The sound is rich and deep with a well-balanced bass. I can easily locate where different sounds are coming from in the headphones, as the clarity is incredible. The ear pieces are also the most comfortable I have ever worn. While I may drool over other headsets, I think that Denon has won my heart.
These headphones are one-step above mine: they are wireless. I have dreamed of wireless headphones so I am totally ogling these ones. I even just told my husband I want to buy another headset. They are also noise cancelling, which makes them perfect for early morning commuters who use public transit. Block out the sounds of the city and enjoy your own precious noise. The headset also has a control wheel so you can keep your phone in your pocket and just change your music right from the headset. When wireless use is not allowed, there is an included wire for connection. The headphones also feature microphones for talking right in the ear cup.
The Denon headphones fold flat and there is a leather carrying / storage case included that is about the size of an iPad. It also includes the following accessories:
detachable audio cable
USB micro charging cable
airline adapter
You totally read that right; the headphones feature a 10-hour rechargeable battery. There is no need to keep a good stash of AA or AAA batteries on hand. I am so stoked about the headset I am vibrating. Momma want!
As with all purchases at Shop.ca, you will receive free shipping on the Denon Global Cruiser Headphones.
(Expiry: Unknown)