Shop.ca: $10 Off Nalgene Bottles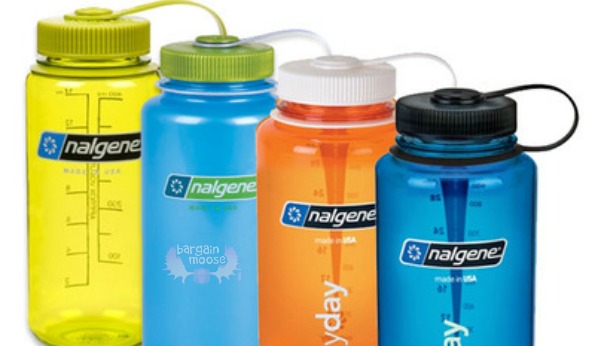 Get $10 off Nalgene BPA-free family pack bottles at Shop.ca.
While I am a big fan of stainless steel bottles, these Nalgene bottles are the type of plastic bottles you want to use, if you use plastic. What's so great about them is that they are very durable, leak proof and odour proof. Plus, they are made from BPA-free plastic, so you don't have to worry about BPA leaching into your water. They hold both hot and cold beverages and are dishwasher safe.
The family packs are perfect for families, with four different bottles in each pack.
The all-ages family pack has two 12oz grip and gulp cups for the kids, a 24oz on the go bottle, which is great for one-handed use like during athletics, and a 32oz bottle. Was $49.99, now $39.99.
If you want all larger bottles, the widemouth bottle family pack has a 16oz, two 32oz and a 48oz bottle, all in different colours, all with wide mouths. Was $49.99, now $39.99.
For something more uniform (so no one fights because everyone gets the same thing), check out the other widemouth bottle family pack, which has four 32oz bottles. Was $54.99, now $44.99.
Shipping is free!
(Expiry: Unknown)