RDeals Canada: 53% Off Custom Engraved Brass SmartTag from IDTag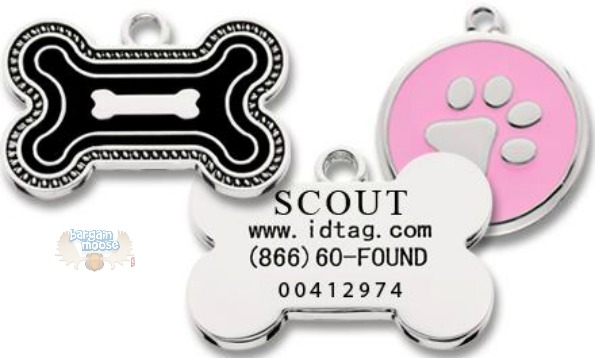 RDeals Canada is offering a voucher for 53% off a custom engraved brass smarttag from ID Tag.  The tags are normally $29.95 and you can get that now for $14.  This includes tax for Canadians only.  Each voucher includes the 1-year pet protection plan, plus 1 engraved tags and one duplicate tag.  Voucher will expire 6 months after deal closes.  Cannot be combined with other offices and may purchase up to 10 for yourself and 10 for a gift, but only one voucher allowed per redemption.
These protection plans are pretty cool.  Each plan includes an online pet and owner profile, instant alerts to local rescue groups, shelters, vets and lost pet websites.  They also include a 24-hour emergency response from a lost pet call centre.  More importantly, the plan includes medical insurance for such things as medications, surgeries and hospital stays, a complimentary replacement of a lost or damaged tag and instantly generated lost pet posters.
Shipping: Free
(Expiry: 13th September 2012)