Pink Cherry Canada: Lelo Brand On Sale (NSFW)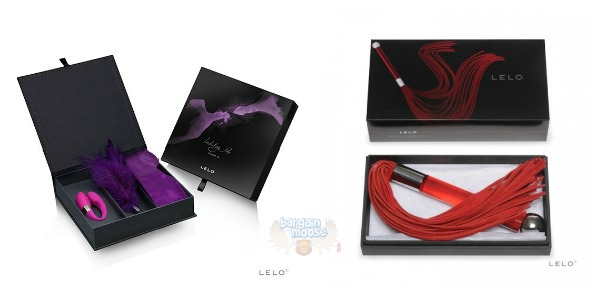 Pink Cherry has my favourite brand - Lelo - on sale just in time for Valentine's Day. I think of Lelo as the ultimate lady's brand and it so happens that Pink Cherry has put it on sale!
So Lelo is my brand; it is the only brand I own any more because any other brand I played with paled in comparison. Keep in mind I certainly am not an expert and there are plenty of brands I have never tried. However, based on my experience the Lelo Nea Vibe is an amazing vibe for it's price. Currently on sale for $60.00 - you can get it for $51 after our exclusive coupon MOOSE15 for an extra 15% off. The contour is perfect and the size is fabulously small.
I think that the Luna Beads in Noir would make an excellent gift for only $29, or $24.65 after coupon. For some reason the other colours are a bit more expensive... ah well! I find black lovely and sophisticated.
There are some other amazing deals too. Like this lovely Soraya Vibe (in deep rose) for only $110.50 after coupon. To show you how good of a deal this is, Lelo Canada sells the same device for $199. Adult Sensations has it for $195. I want one!
Get a free gift with orders over $100 - right now it is this VibroPod Digital Music Stimulator Vibe worth $49.
Free shipping on orders of $49 for these Valentines ideas.
Expiry: Unknown