Picaboo Coupon Code: 20% off & Free Shipping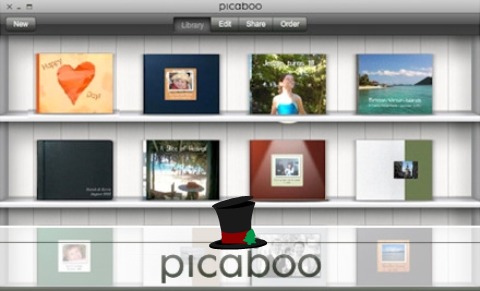 Picaboo is offering 20% off and FREE shipping on all classic books and calendars until the 17th January 2011.
Click here to use the Picaboo coupon code
Coupon Code: HNY20FS
Discount: 20% off
Expires: 17th January 2011
Applies to: Classic Linen, Classic Leather, and Classic Custom book styles, Classic and Premium Calendar styles
When my daughter was born almost 4 years ago, I spent so much money printing out pictures of her. After a few months, a few hundred prints and a half dozen photo albums later, I discovered Picaboo and I haven't printed a picture since. Now, I make a large hardcover photo book for each year. I try to work on the book every couple of months throughout the year, choosing the best photos from each month and writing the captions before I forget all of the details. Now that New Year's Eve is over, I will be finishing up my 2010 picaboo photo book before this coupon code expires!
The book I am working on now is a large hardcover classic book (8.5 x 11). The base cost of the book is $29.99 which includes 20 pages. Extra pages are $1.99 each. Shipping is usually $9.99 for a large photobook, so it's a good time to order.
If you purchased the $100 credit to Picaboo for $35 from Groupon, please be aware that you cannot use the Groupon in conjunction with this or any other Picaboo coupon codes.