Picaboo Canada Coupon Code: B1G1 Free Calendars & Classic Photo Books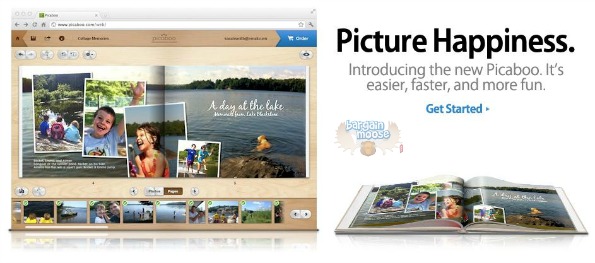 If you want to get all of those digital photos off your camera and do something with them, this is the time to do it.  Use this coupon code at the checkout when you purchase any classic photo book or calendar and get a second one free.
Here are the details for this coupon:
Coupon Code: AUGUSTFUN
Discount: Buy 1 Classic photo book or Calendar & get the second free
Expiry: 28th August  2012
The calendars are great as well.  Just because we are part way through the year doesn't mean it isn't worth doing.  You can start your calendar on any month.  Often times, closer to the end of the year, places jack up the prices of personalized calendars because they know that people like giving and getting them as gifts.  I try to think ahead when deals like this come about and make them in advance for Christmas or birthdays at the end of the year.  That way the calendar will still start on a month in the future but I won't have to pay full price like I would have at the end of the year.
Make sure to check out the other deals going on right now because they have many items on sale for 15% off the regular prices.
The price of shipping will depend on the amount you buy and the items that you buy.  I have used Picaboo Canada in the past and the shipping was very reasonable.  For all of the latest Picaboo coupon codes check out our coupon forum.