Picaboo: BOGO Free Classic Photo Books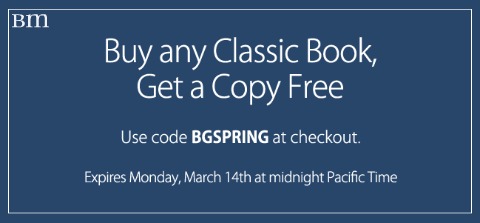 The new Picaboo coupon for the first half of March is a buy one get one free on classic photo books. 2 for the price of 1 is always a welcome promotion, so thanks Picaboo!
You can choose from soft cover or hard cover, linen or leather, small or large, and from a whole bunch of different colours in the classic photo book section.
Discount: BOGO Free
Coupon Code: BGSPRING
Expires: 14th, March 2011
This promotion probably cannot be combined with any of the group buy coupons you might have got for Picaboo.