Picaboo: 65% Off Classic Photo Book (First Time Users) Coupon Code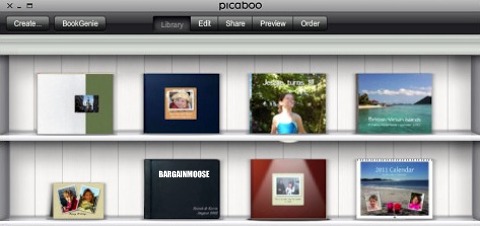 If you are a first-timer to Picaboo we have the coupon for you. You will get 65% off a 20 page large classic, classic leather or classic custom photo book!
Click here to design your first photo book with Picaboo
Discount: 65%
Coupon Code: PICA65
Expires: 22, February 2011
I already have used Picaboo many times (love the classic leather books) and I hope that this coupon will come to great use for anyone new! They have good value & quality, and no duty charges.
Fine Print:
* 65% of the cost of one 20-page Large Classic, Classic Leather, or Classic Custom photo book will be deducted from the order total. If the book contains more than 20 pages, the customer will be charged for the additional pages at a cost of $0.99 per page.
- This means that customers will only pay:
+ $10.50 for a 20 page Hardcover Classic Linen book
+ $14.00 for a Hardcover Classic Custom or Classic Leather book
+ $8.75 for a Softcover Classic Custom book.
* Taxes and shipping charges are additional.
* This coupon is for first-time Picaboo customers only.