Photobook Canada: Save 60% on Large Imagewrap Books For 3 Days Only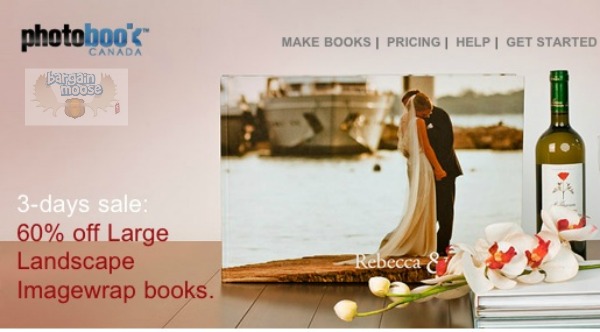 Love the look of large photobooks with custom covers? For 3 days only, Photobook Canada is offering Large Landscape Imagewrap Books for 60% off.
The 15 x 11 inch Large Landscape Imagewrap photobook is regular $115! During this 3 day sale, you can buy a prepaid voucher for only $46! After you purchase this deal, a voucher code will be emailed to you.
The voucher doesn't expire until 16th April, 2012, so you've got tons of time to whip up a fabulous book of memories.
Read all the terms and conditions of  this deal here.