Photobook Canada: 11 x 11 Large Square Imagewrap Photobook $50 (reg. $110)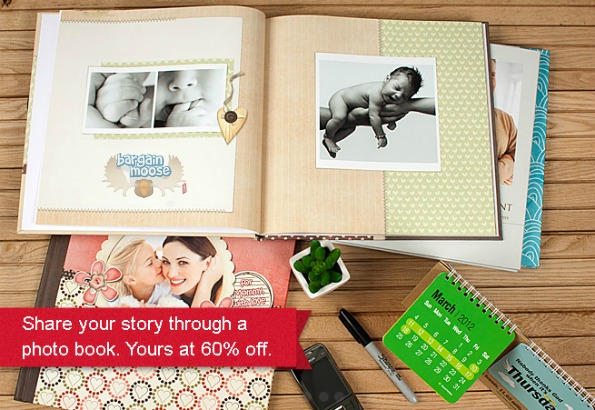 For a limited time only, you can buy a voucher for a large sqaure Imagewrap book for only $49.72 (reg. $110) from Photobook Canada. That's 60% off the regular price.
You'll save over $60 when you buy a prepaid voucher for the 11 x 11" Large Square Imagewrap book with 40 pages. You have until 21st August, 2012 to use your voucher.
This offer is only for books shipped within Canada.
I haven't done a square photobook yet, but I do like the look of the big 11 x 11 pages. Download the Readybooks if you aren't feeling creative. It's a quick and easy way to get a beautiful photobook!
Expires: 23rd March, 2012