Organically Gifted Canada: 15% Discount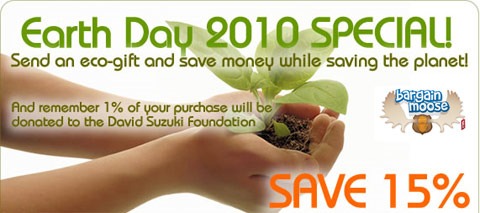 Yesterday I posted about a little organic Canadian store, Organically Hatched. Time for another Canadian organic deal - this time from Organically Gifted! As an earth day special, they are offering a 15% discount on everything in their online store.
If you add something to your shopping cart, you will automatically see the discount applied there.
Organically Gifted Canada is a one-stop shop for eco-friendly gifts. They've got all sorts of nice gifts, from the gorgeous "mama to be" set for $79.99 to the "spoil me rotten" set, also $79.99 before the extra discount is applied.
(Ends 22nd April 2010)