Off The Wall Buy Shoes Get Tee Free (BC, AB & ON)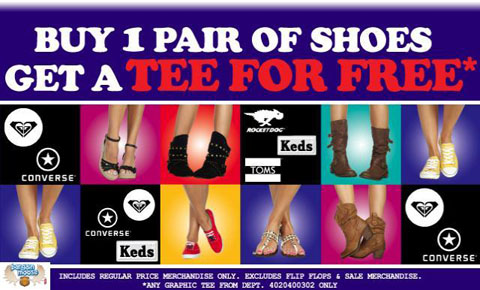 This month, buy a pair of shoes from Off the Wall and get a graphic tee free.
Buy a pair of regular priced pair of shoes for a free graphic tee. Deal excludes purchase of flip flops and sale merchandise. This offer expires April 30, 2010. The tees are valued at up to $20 and have a variety of quirky graphics on them. I quite like the dance themed graphic tee on the first page of Tees and Tanks.