My Outlet Store Canada Promo Code: Extra 15% Off Top Sellers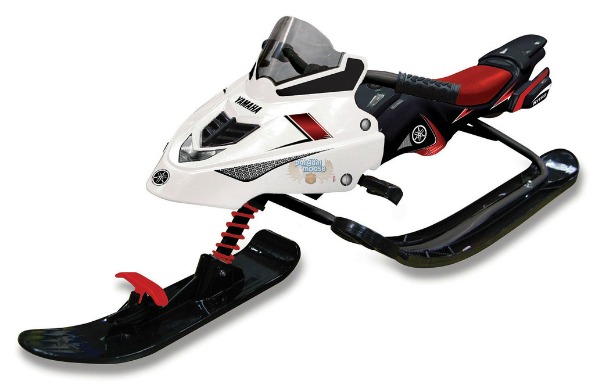 My Outlet Store has a hot coupon that will save you an extra 15% off their already smokin' deals.
Click here to shop @ Myoutletstore.ca now
Coupon Code: FALLEXTRA15
Discount: 15% off
Expiry: 5th October 2014
This coupon is only available on My Outlet Store's bestsellers, so I'll list these for you to stop you from throwing the computer against the wall when the code doesn't work on what you are trying to buy. ;)
The Sony speaker dock with lightning connector was $119.99, down to $79 and will come to $67.15 with the addition of the coupon code. The funny thing with this one is that at the sale price, you'll get free shipping as that happens when you spend $75, but by adding the discount code, you'll have to pay $4.95 for shipping. Of course, you could add something else to your cart and scratch what I just said and get your free shipping. Up to you! Just to show you hot this deal is, here is the same item at Sears for $119.99.
The Yamaha FX Nytro snow bike is so cool and I think this might make an awesome under-the-tree gift in two months. It was $79.99, on sale for $49, but comes to $41.65 after coupon. This is also at Sears for $79.99.
The Zwilling Sol Thermolon non-stick frypan is available in three sizes, starting with the 20cm at a regular price of $70, on sale for $29, but reduced to $24.65 with coupon.
These Keds Vollie LTT fashion sneakers are also a best seller, meaning you can use the 15% off coupon with them. There are four colours to choose from and it looks like most sizes are available, although some are in limited stock. They usually sell for $44.99 and are on sale for $29. Add the coupon to bring your total down to $24.65.
Last, but not least, the Obus Forme dual layer foam mattress topper is already 50% off at $125, down from $249.99. Add the coupon to this very comfortable looking piece of bedding and pay only $106.75.
If you see other items on My Outlet Store's site that aren't discountable with this coupon, there is another coupon in our forum for 10% off all deals that you could use instead.