Mastermind Toys: Free Recipe Book or Free Single Pop Maker with Purchase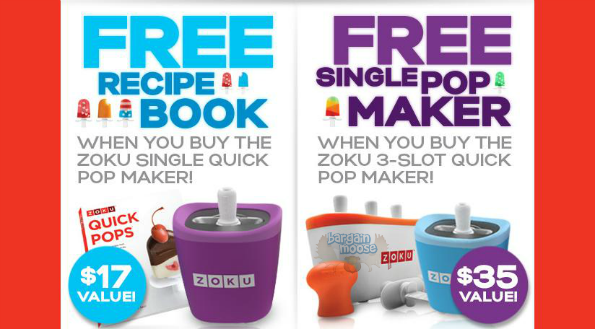 Mastermind Toys has been having some really great deals lately.  They are starting to have some good "free gift with purchase" deals and this is one of them.  Get a free recipe book or a free single pop maker with purchase until 19th June 2012.
Summer is definitely the season to soak up the sun and cool down with a popsicle.   Master mind Toys has a couple of great deals on right now that will give you the essentials to make your own popsicles at home . The first deal is when you buy any single pop maker and you will get a free recipe book valued at $17.  The second deal is when you buy a 3 slot quick pop maker, you will get a free single pop maker valued at $35.
I love making my own popsicles at home because you can control the ingredients and make healthy snacks.  If you use real fruit juice, they taste great with no added sugar and are a great treat for kids.
(Expiry: 19th June 2012)