Lowe's Canada: Up To 55% off BBQ Accessories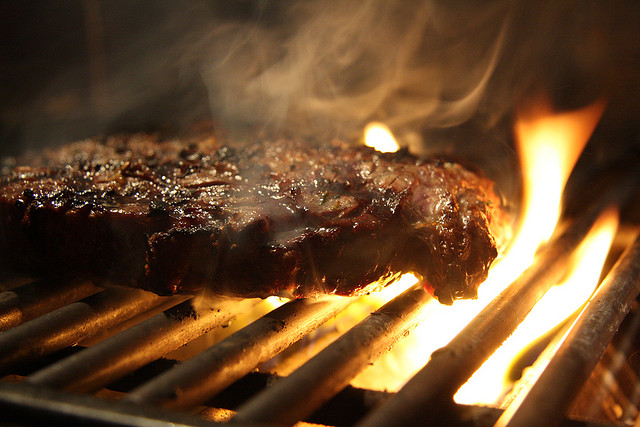 Although I find it sad that I think -2 makes for a gorgeous day, I can't ask for a lot more in March in Ontario. Well, I could, I just probably wouldn't get it! I had a friend on my Facebook get so excited about the rising temperatures we are experiencing this week, that he's cleared off his deck and having a deck party this weekend. I personally would not go that far, but it got me thinking about all the BBQs that are going to get dusted off in the next little while, including mine. It also got me wondering where my BBQ fork is! I don't have to worry about it too much, as Lowe's has some great BBQ accessories on clearance, with up to 55% off. There are some hot deals to be had to get you prepped for deck season.
The first deal I'm going to alert you to is the Char-Broil 4-piece commercial series tool set. It includes spatula, basting brush, tongs, fork and a storage bag. Regularly $49.99, this set is now down to $29.99. The tongs lock and the basting head is removable for easy cleaning. These are made from commercial grade stainless steel and heat resistant plastic. This means that you know they will last and get through summer after summer of use.
I couldn't find competitor prices for any of these accessories, but having a look around, I see that good quality BBQ tools are not cheap. I think this tool set would make the perfect inexpensive Father's Day gift.
If you wanted a less expensive tool set, you could get the Master Forge 4-piece stainless steel grilling set. It comes with a spatula, tongs, basting brush and a headlamp. I'm sort of at a loss as to what you'd use the headlamp for, except I guess for night grilling. This set was $19.99 and is now $12.99.
I've heard that the best way to BBQ is to have a nice, clean grill and for that you need a Char-Broil nylon grill brush. This one also has a scraper blade. Regularly $14.99, it is now $9.99.
If you like to do fish on the grill, a Master Forge non-stick grilling basket could be your best friend. Regularly $10.99, it is now on sale for only $4.99, making it 55% off.
You'll get free shipping at a $49 spend, so you'll want to stock your cart with a few accessories to avoid those fees.
Photo credit: Mike
(Expiry: Unknown)