Lennah Designs: 10% Off Coupon Code
Lennah Designs is a Canadian retailer of safe, functional yet trendy jewellery for mothers. They are very reasonably priced.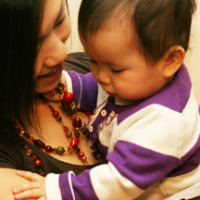 Coupon Code: GLIMPSE
Discount: 10%
Expires: ?
Lennah Designs also offers free ground shipping across Canada and the US!
Lennah prides itself on their jewellery's baby-friendly features:
Our necklaces are only made with high quality non-toxic beads that have passed safety test standards for handling by children!  The beads are strung on a strong cotton cord and include a special breakaway safety clasp that pops open when pulled to prevent the necklace from breaking.
Thanks to Glimpse Reviews for the coupon code!