KodakGallery: Print Coupon Codes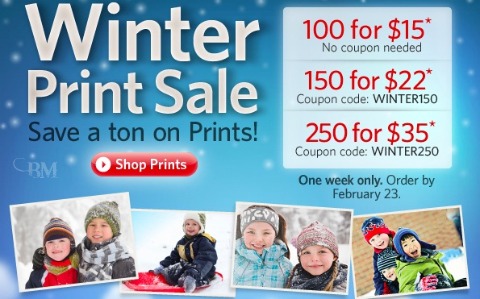 I just ordered 3 picture frames from Chapters (two being 4x6), so I guess I will be looking into prints now! I have heard good things about the quality of Kodak Gallery's prints, so I thought I would fill you in on their recent promotional codes.
Order your prints at Kodakgallery
Discount: 150 prints for $22
Coupon Code: WINTER150
Discount: 250 prints for $35
Coupon Code: WINTER250
Both expire on the 23rd, February 2011. The second coupon works out to be 14 cents per print, and the first one is 14.67 cents per print. Kodak's usual price is 15 cents per print, so you are saving a bit if you are going to be ordering a bunch. I know other places have much cheaper prints, but I think it comes down to quality and a brand name you trust.
Get free delivery to your local Future Shop or Best Buy.