Kodakgallery.ca: 20% Off $30 Coupon Code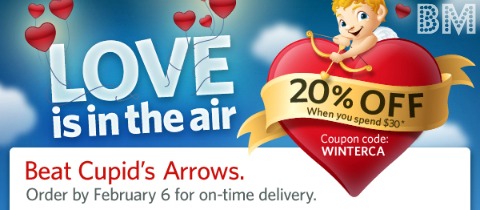 Our last 20% off coupon expired a week ago, so time for a refresher! Get 20% off when you spend $30 or more at Kodakgallery. If you order by February 6th it will arrive in time for Valentine's Day... so prepare those adorable photo books and mugs with you and your mate all snuggly!
Click here to shop Kodakgallery
Discount: 20%
Coupon Code: WINTERCA
Expires: March 1, 2011
If I was going to place an order with Kodak I would order a bunch of photocards. They are so much cheaper than buying a card in store, and I could get them personalized with my own photography, pictures of mountains, lakes.. etc. I would enjoy sending thank you cards, happy birthdays, etc to people all so much more!
Free delivery to your local Future Shop or Best Buy.