Kodak Gallery Coupon Code: 30% Off PhotoBooks!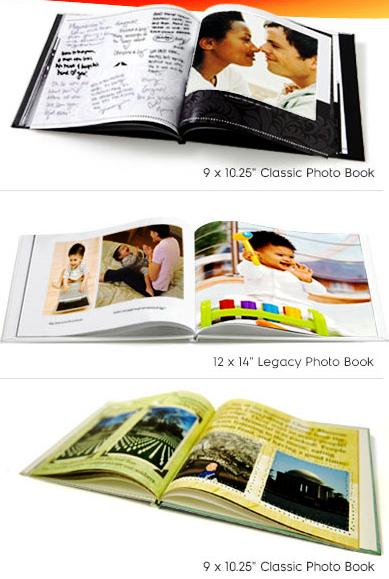 Spotted this Kodak Gallery coupon code in my emails this morning, and I think it is worth sharing. They are offering a 30% discount on any purchase of legacy or classic photobooks, from the Kodak online store.
Click here to use the Kodak Gallery coupon code online
Coupon Code: Book30
Discount: 30% off most photobooks
Expires: 31st August 2009
From the email, they gave some great ideas for photobooks. I've pictured them to the right, from the top they are: wedding guestbook, baby's first year, and a travel digital scrapbook.
They even have Hello Kitty photobooks! My good friend is obsessed with the Kitty, so I think I should buy her one!