Free Apps and Games for the Holidays @ Amazon.ca ($225 Value)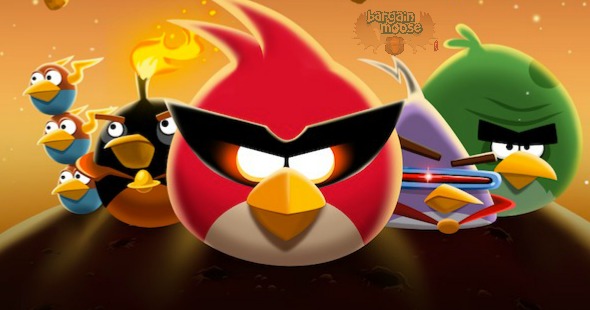 Amazon Canada is giving the gift of free apps and games during the Holidays, so fire up your smartphone or tablet and check them out. There are lots of apps available, choose from games, tools, and others. The Amazon Appstore and apps are available for android.
Usually Amazon.ca offers one premium app for free every day, but for the Holidays they are spoiling us just a little bit with over 35 apps for free. These are normally paid apps and will only be free for a very limited time, so hop to it and download the Amazon appstore to get started. Now, there are over $225 worth in top paid apps and games for free, too many to list. I'll point out the highlights.
Angry Birds Space is available for free. This game is great! It was $3.10 before, which was a little too much for me to pay just to get rid of the advertisements. There is a version that is free as well but always has pop up ads. This version of Angry Birds has 40 new levels and 6 bonus levels. You may have found your new way to kill time during your bus ride or while waiting for your girlfriend to get ready to go out. I would jump on this game in particular, as it really is fun.
Colour Splash FX was previously $1.99 and now free. Have you ever seen those cool photos that are mostly black and white except for one focus point that is still in colour? This is how you do it! This simple and easy to use tool will give you a professional colour splash to your photos. There is also an unlimited undo tool if you accidentally colour or remove colour from an area of your photo. This is especially helpful on touch screen phones and tablets, trust me.
Age of Zombies: Season 2 was $1.07 and is now free during this Amazon Canada promotion. The popular theme to games and movies lately seems to be Zombies, so why not? This Age of Zombies game is all about the action. This is your chance to get in on the zombie-slaying action. If I didn't have an iPhone I would be all over this game, even just to try it out.
Some of the other free apps will include:
Tetris
Fleksy Keyboard
TuneIn Radio Pro
Worms 3
Just 6 Weeks (if you have fitness New Year's resolutions)
There are more too, so have a look and see for yourself. These apps will only be free for three days, as a little Christmas gift from Amazon Canada.
(Expiry: 26th December 2014)