FoxyOriginals: Extra 25% off Sale Items Coupon Code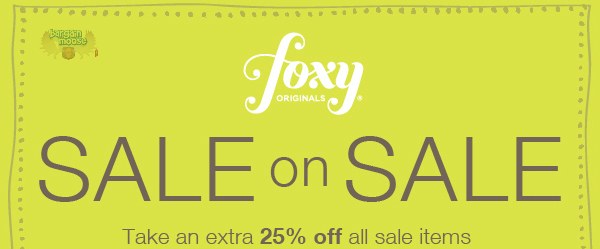 Online Canadian jewellery store FoxyOriginals is having an extra sale on their sale items, with a special coupon code giving 25% off discounted items!
Coupon Code: foxy25
Discount: 25% off
Expires: 22nd, September 2011
There are some really nice and reasonably priced pieces of jewellery in the sale section, but the following by far is my favourite:
Protea Earrings: Not just my favourite of the entire sale section, but almost of the site. They have beautiful shape and such a hearty delicacy they would go well with almost anything. I have seen the flower they are styled after in a botanical garden in NZ, and it is lovely. I am picky about my jewellery, very picky: but these I would like to add to my collection. Originally $24, on sale for $18 and after coupon only $13.50. For that price you could get them in all 3 colours and not break the bank.