Foxy Originals Canada Coupon Code Exclusive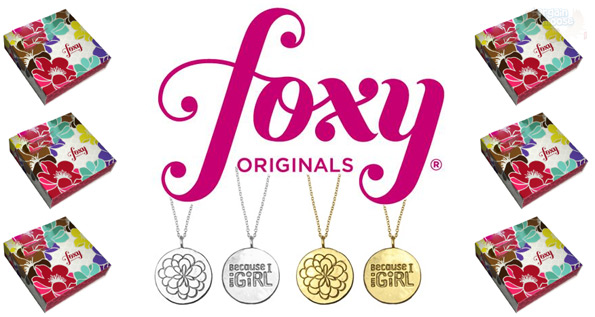 The lovely gals at Foxy Originals Canada are having a holiday sale, and have extended us the offer of an exclusive coupon code to celebrate! It's for an extra 25% discount on their jewellery, and here are the details:
Click here to use the Foxy Originals coupon code online
Coupon Code: BARGAINMOOSE
Discount: 25% off
Expires: 6th December 2011
The jewellery on Foxy Originals is really quite cute, I like it a lot. The colours in the Blue/Green Allegro necklace are stunning. The price tag on it is $34 but that would be down to $25.50 when you apply the discount coupon code. The purple and red finish comes in a close second for me. As for their rings, could the epic ring be any more epic? Well, perhaps it could, but I can't see how! It's $20, or $15 when you apply our exclusive coupon code. The colours choices are cool for that one, very retro.  The Epic ring would go well with the Eden necklace, priced at $30 or $22.50 with our coupon.
If you're ordering something there, it's a flat rate shipping of $8, which isn't too bad. Or, if you spend $75, shipping is free.
And for the Torontonian Moosers, there's a little something you might be interested in. Foxy Originals is having a friends and family shopping sale and holiday party.
Event details: The Foxy Originals Holiday Party and Sale is an exclusive opportunity for customers to shop for holiday gifts from a Toronto based, Canadian made jewelry brand. Enjoy music, fun and shopping with friends and have free access to discover the Bata Shoe Museum.
Price: $5 - $35
Event location: Bata Shoe Museum. 327 Bloor Street West. Toronto, ON
Event schedule: Dec 7th, 2011  6:30-10pm
Thought someone might be interested!