Foxy Jewellery: Save 20% Coupon Code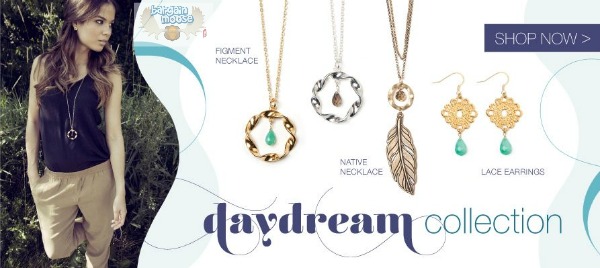 Check out Foxy Original's new Daydream Collection if you are looking for necklaces, earrings, rings or bracelets. Use the coupon code below courtesy of  Cake Beauty to save 20% off your order from Foxy Originals!
Discount: 20% off
Coupon Code: cakevip
I love this swirl ring for $19.20 (reg. $24), available in gold or silver. It almost has a tree like design - very different looking. The colours of the Poppy Necklace for $27.20 (reg. $34) are very eye catching and come in 6 different designs.
Get free shipping with purchases over $75 or $8 flat rate shipping within North America.