Dealfind: Just Cavalli Sunglasses Just $49 + Shipping ($295 Value)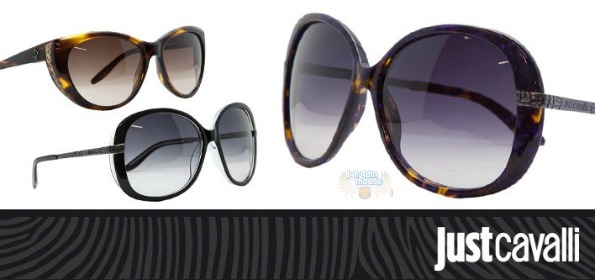 Dealfind Canada has acquired a lot of Just Cavalli sunglasses that they are clearing out for only $49 + $15 shipping. These designer sunglasses are valued at $295, so this is a deal you will not want to miss.
If the link above doesn't take you directly to the deal, just search for "Just Cavalli Sunglasses" and you should be able to find the deal easily.
There are 35 styles of sunglasses to choose from. With that large of a selection it might take you a while to figure out which one you like best. They have a picture of each style with its code so you can compare and contrast styles and colours to figure out which is your favourite. The glasses vary in materials too: some are made of metal (more the aviator style sunglasses) and others are made of plastic (like the cat glasses style and the big round ones). In case your monitor isn't sure on colour, they are listed in a chart below with the primary material.
Each pair of sunglasses comes with an original Just Cavalli case with cleaning cloth. All the sunglasses have 100% UV protection for your eyes and at this price; you can certainly get a new pair for summer. I would be riffling through this sale on sunglasses if I did not already have a pair of Ray Bans in storage from a previous group buy offer. While my first attempt at buying designer sunglasses at a group buy website went south (they were fakes and I boycotted that group buy website ever since), my second purchase at a different group buy site went really well and I am so happy I decided to try again. My current sunglasses have received a couple mean scratches lately, which means I will be switching to my new sunglasses very soon.
With shipping, you will be paying a total of $64 for a pair of Just Cavalli sunglasses. That is an absolute steal of a deal and just in time for summer. Most people I know seem to go through atleast one pair of sunglasses per summer due to either damage or forgetfulness.
So far, I have had reputable purchases with Dealfind, which is why I still blog about them. All sunglasses ship two to four weeks after the deal has ended and they ship to the address you enter at checkout. All deals are final sale unless Dealfind makes a mistake.
(Expiry: 19th June 2014)