Canada Post Coupon: Free $10 Esso Card with $88 Purchase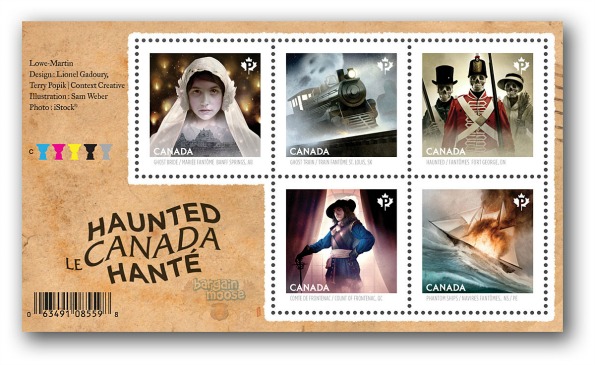 Canada Post has a very nice offer on right now. Receive a free $10 Esso Card with your purchase of $88 or more on their web store.
Click here to shop @ Canada Post now
Coupon Code: ESSOLUNAR
Discount: free $10 Esso card
Expiry: 23rd January 2015
The expiry date above is tentative, this promotion is also available 'while quantities last' so it may be terminated earlier.
Spending $88 is not hard if you are a coin collector or you have a coin collector in the family. I still need to purchase this 2014 Limited Edition Proof Silver Dollar - 75th Anniversary of the Declaration of the Second World War. I did not like the first proof coin for 2014, so I was waiting for one of the deviations to come out. I am glad I waited because this is a much nicer coin. My partner has collected proof coins since he was born, his father started the collection, and I am continuing the tradition. The coin costs $69.95, so I am well on my way to reaching that $88 minimum.
This is also a very nice time to invest in some gift sets. Will there be an important birth, birthday, wedding, or event this year? Pick the appropriate gift set for just $19.95:
Now, this may also be an excellent time to load up on stamps. I do not mail a lot of things personally, but I do know a lot of people like to mail cards around Christmas. others have small businesses that require written correspondence. Baby Wildlife: Permanent Domestic Stamps - Coil of 100 will cost you $85, so you are only $3 shy of that free Husky Card. A couple packs of Blank Note Cards - Birds for 50% of will do the trick. Originally $4, these packs are now only $1.99 each.
Personally, I am drooling over the New Zealand Post - The Hobbit Presentation Pack on sale for 50% off. Originally $29.99, the pack is on sale for $14.99 and includes $37.50 NZD worth of stamps. Enjoy six miniature sheets, a gummed first day cover, and a strip of six-self-adhesive stamps. I am tempted to purchase this or the New Zealand Post - The Hobbit Booklet of 10 Stamps for $7.99 (was $15.99). I only wish I could use them on mail in Canada.
Receive free shipping on orders of $25 or more at Canada Post. On Fridays, shipping is free. For this and any future Canada Post coupon codes, visit our forum.