Buytopia Canada: Your Ex Knife Set Only $42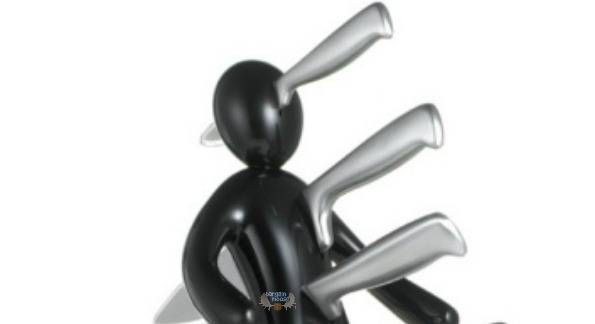 Buytopia has a pretty nifty deal on a great divorce or even wedding gift. Get the "Your Ex" knife set for only $42, was $170. I price compared this set and could only find it in red, but it was selling for $80 USD.
I had to blog this set because it is so unique. I think it would make a great cheer-up gift to someone who has recently gone through a break-up and it makes a bit of a conversation piece. I'd just suggest putting it away when a new date comes over. It would also be cute as a wedding or anniversary gift because we all know we get angry at our spouse sometimes and using that knife set (to cook) would lighten up the situation.
I don't know the quality of the knives but the holder has protective knife sheathes and rollers that protect the knives. It says the knives are guaranteed to stay sharp. One reviewer did say they are sharp knives and cut great.

Shipping is $14.99, which is a little steep, but you are still saving more than that if you bought the set somewhere else.
(Expiry: 14th November 2013)