Buytopia Canada: Coziest Ostrich Travel Pillow $26 ($89 value)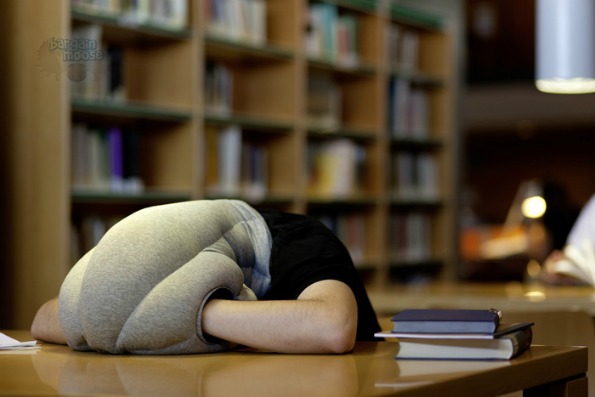 Buytopia Canada has a crazy deal on the wild and wonderful Ostrich Travel Pillow that was a Kickstarter sensation! Valued at $89, You can get your very own Ostrich Travel pillow for just $26 (+ $6.99 shipping).
If that doesn't take you directly - just look for the ostrich pillow.
You are getting this pillow at a serious deal. Even early backers of the Kickstarter campaign in 2012 that birthed this product spent $60 for the pillow and if they lived in Canada they had to shell out an extra $20 for shipping.
I have to say this product is wicked cool. It would make the perfect travel companion for long flights overseas where you are so beyond tired you just have to sleep! The interior of the pillow cuts out light and cuts down on sound to provide a relaxing environment for tired travelers. I know my last flight was a red-eye (overnight) and I was looking forward to a nice nap. I even took a melatonin to aid in sleep. However, the gentleman in the middle seat in the row behind me snored like a chainsaw and no one in our row slept that entire flight!
The pillow also has some nice hand holes if you are use to supporting your head with your hands. Very convenient. This would make a great gift idea for the traveler or the always exhausted student you know.
(Expiry: 23rd November 2013)