Buytopia: $2 for $3 Tim Hortons Cards (SOLD OUT)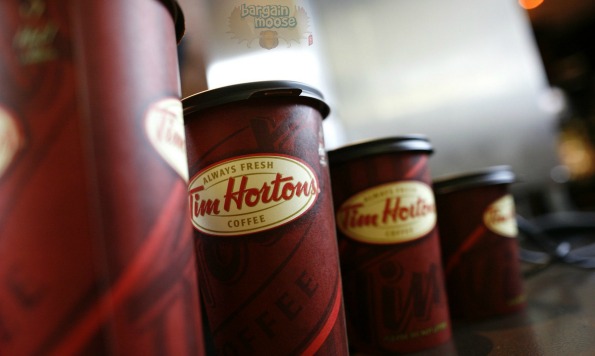 Buytopia has a fun little deal on for you to put in your own or your family's stockings this Christmas. Pick up $3 Tim Hortons gift cards for just $2 each with free shipping. You are actually saving 33% on each card, which is not a bad deal.
There is a limit of one per person or mailing address. Thus, you should alert your family and friends who do not live with you to this deal so they can order their cards as well. There is a limited quantity and already over 4000 of these have been sold.
This card is valid at any Tim Hortons where gift cards are accepted. With more than 3,000 locations across Canada, there is bound to be one near you. While I do not drink coffee, I am somewhat addicted to their Ice Caps - boy those are soooo good. I could buy an entire Ice Cappuccino with this gift card. Yum!
Now, Buytopia has the coupon code BF2014 for 15% off all orders for Black Friday. In the comments on Buytopia someone says they managed to use it to get the gift card for $1.70, but try as I might neither I nor Anna could get it to work. However, you can always try, as nowhere does it say this is excluded from the coupon. You input coupons at the very bottom of your cart page where it asks about a promo code in very tiny font.
If you are shopping at Buytopia, check what other deals they have on right now. I further tested the coupon on this Global Sim Card that is selling for $10 with free shipping. After coupon it came down to just $8.50. As the sim card comes with $10 free airtime, it is a fantastic deal as you are almost making money on this offer.
There are plenty more Black Friday deals at Buytopia, make sure to check them all out. Let us know if you manage to score one of these limited quantity Tim Hortons cards.
(Expiry: 30th November 2014)