Buytopia: $17 for Swarovski Elements 9 Bead Pendant Necklace ($133 Value)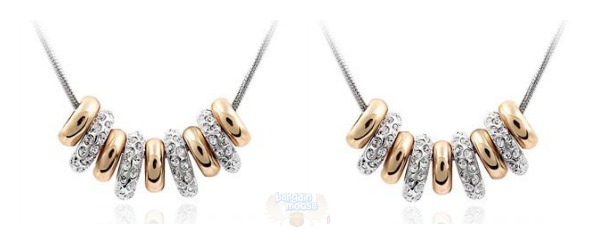 Buytopia is offering a Swarovski Elements 9-bead pendant necklace for only $17. The necklace has a value of $133 so you are getting a lovely piece of jewelry for a very good price.
According to the fine print it will also cost $4.99 for shipping and taxes are not included.
The necklace is made of 100% genuine Swarovski Elements crystals and is gold-plated. I like the juxtaposition of the silver coloured bead pendants with the gold-plated pendants. Whether the majority of your jewelry is gold coloured or silver coloured, this necklace will match with either.
The deal does take four to six weeks for shipping after the deal closes. I was thinking this would be a pretty nice gift for Valentine's Day as it should arrive around that time. It is sure to be a big hit with your significant other or any dame your want to show your love and appreciation towards. It would also make a lovely Mother's Day gift if you are prone to shopping early for such lovely days.
(Expiry: 12th January 2014)