Body Candy (US) Coupon: 15% Off Body Jewellery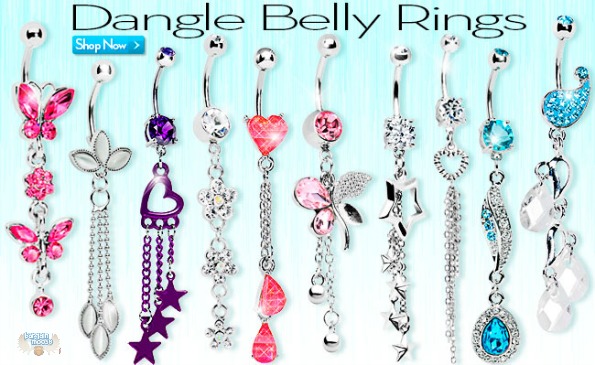 Summer is arriving and it is the perfect time to start sporting some serious body glitter. I'm not suggesting you apply sparkles to your skin, rather this is a great time to get some new body jewellery and have a blast. Right now Body Candy is offering 15% off all purchases.
Click here to explore summer jewellery styles @ Bodycandy.com now
Coupon Code: dare
Discount: 15% off
Expiry: 31st May 2013
I was looking at some of their New Arrivals and saw this really cute Silver Tone Bow Belly Ring. I like bows as they lend a certain old world glamour when men use to wear black bow ties: it is a lost art form these days. The belly ring is really cute and costs only $8.49 after coupon code. You can compare that to a regular retail value of $29.99.
I was busy looking for a top hat to match that bow tie but ran across graduation caps instead. One of my cousins is graduating next weekend and my parents are attending. They bought her a charm bracelet as a graduation gift. I think charm bracelets are great as they can always be added to. I would pair a charm bracelet up with this Reflection Beads Silver Graduation Cap Click on Dangle that was $23.76 and is now $13.46.
Shipping is free on orders of $19.99. All prices in USD.
(Other Body Candy Coupon Codes here).