Body Candy Coupon Code: 15% Off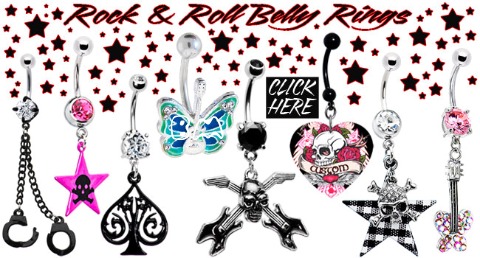 If you've got any piercings, then Body Candy is a store you should have on your internet radar. We've written about them here on Bargainmoose a few times, and I think a few people have taken advantage of some of their great deals on earrings, nose-rings, belly-rings, and more. Here are the details of the latest Body Candy promotion:
Click here to use the Body Candy coupon code online
Coupon Code: WAVE
Discount: 15% off
Expires: 6th June 2011
They sell all sorts of body jewellery, from belt buckles to bracelets. I myself am quite taken with this Betty Boop belt buckle which would be $21.24 when you apply the above coupon code.
I don't usually browse through the  body jewellery though, because I don't have any piercings whatsoever. But in glancing down their category list, I had to click into a few things, just to find out what they were! Dermal anchors? Bioplast? Tragus? Labret? These are all new to me!
Please note that Body Candy is not a Canadian based store, but they're based in the US and ship worldwide. Shipping is only $4.99, or it is free if you spend $20 there.
Are you one of the moosers who has bought from Body Candy in the past? What did you think of the service and the products please?