Body Candy: 15% Off Coupon Code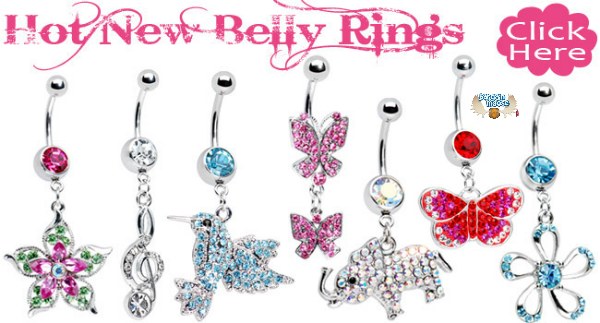 Here is a refresher coupon for Body Candy: get 15% off your entire jewellery purchase with the following coupon code. You can use the coupon on everything from their 18 karat gold jewellery down to their $1.99 selection.
Discount: 15% off
Coupon Code: SHINE
Expires: 22nd, August 2011
I discovered something nifty on the Body Candy website that will certainly save you money: Bonus Packs. Bonus Packs give you a bar and interchangeable heads so you can have more looks for less money. For example: The Barbell Tongue Ring bonus pack gives you a barbell and 8 interchangeable butterfly patterned balls. Retail price for this pack would be $30.99, and it is on Body Candy for only $7.99. Use the coupon and that price goes down to $6.79!
They have bonus packs for belly rings, nose rings, tongue rings, eyebrow rings, labrets and more! Great way to save $$.
Free shipping on orders of $19.99+