Board Games For Zombie Fighters? Buy Risk: The Walking Dead Survival Edition for $44.99 @ Toysrus.ca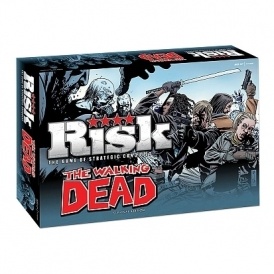 The Walking Dead Season 7 premieres on October 23rd!
In the meantime, pick up the perfect gift for all those zombie fighters on your gift list. Check out Risk: The Walking Dead Survival Edition.
This game was as tough to track down as a safe haven in a herd of zombies, but we have found it and are guarding it with our lives.
This game allows zombie hunters to fight for survival by being the dominant group of survivors in a world overrun by the undead. Players battle against one another in competition for limited reasons and defend themselves against herds of the undead who want to eat them. Sounds like Black Friday shopping to me!
I suggest playing with your inlaws!