Blue Jade Jewellery Canada Coupon: 80% Off Black Glazed Jewelry Set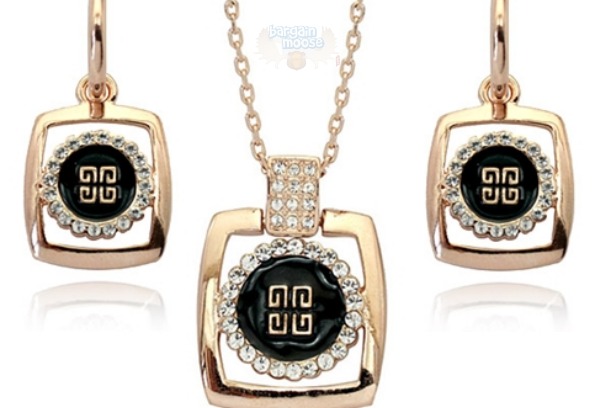 Sometimes a really incredible coupon comes around that will save you a large amount on a specific item.  This is one of those times.  Save 80% on the Black Glazed jewellery set from Blue Jade Jewellery for just a couple of days only.
Click here to get this deal @ BlueJade.ca now
Coupon Code: BLACK
Discount: 80% off
Expiry: 8th July 2014
The regular price of this set is $149, but will be just $29.99 with this coupon code entered at the checkout.  That ends up being 80% off the regular price, which is a pretty incredible deal.
This black glazed jewellery set includes a necklace and a pair of earrings.  It is 18K gold rose plated and has Austrian diamonds and a black glaze. The necklace has a chain of 420mm, extended 50mm with the pendant attached to it. A jewellery set like this would make a nice gift for any women that likes jewellery, and with it being 80% off the regular price right now, it will look like you spent much more than you actually did.
As for the cost of shipping, there is a flat rate shipping fee of $4.95, so it won't matter if you just get this deal or load your cart up, that is all you will have to pay. The shipping will take about two to three weeks, so if you are purchasing this as a gift for someone special, make sure you order it in enough time.
Blue Jade Jewellery sometimes has other coupon codes like this that will save you on one particular item. We will have all Blue Jade Jewellery coupons posted up on the Bargaimoose coupon forum.