Blacks Canada: Print 25 4x6 Photos From Your Phone For 99 Cents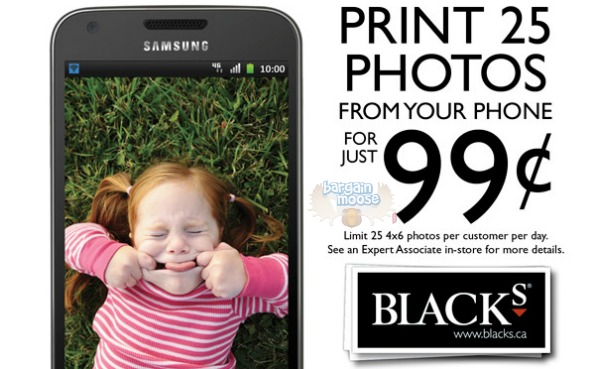 When's the last time you printed photos from your phone? Print twenty-five 4 x 6 photos from your cellphone for only $0.99 at Blacks Canada.
There is a limit of 25 4x6 photos per customer, per day.
This offer is available in stores only from phones used with Black's in store kiosks, not valid online or with Black's Print App.
What a great deal on printing 4 x 6 photos. You pay only 4 cents per print!
Although my cell phone camera is not the best, some of my favourite photos have been taken on it since I always have my phone handy and not my camera.
Expires: 26th April, 2012