Blacks Canada: $1 8 x 10 Prints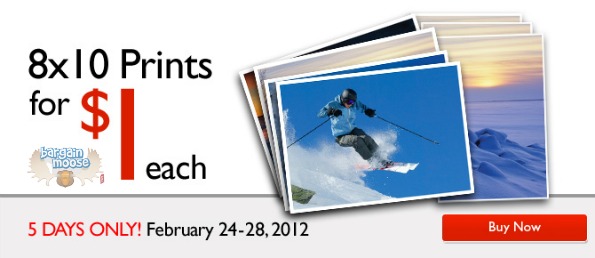 For five days only, Blacks Canada has the best deal ever on 8 x 10 prints - only $1 each!
There is no minimum order of 8 x 10 prints required. If you have a Blacks Print+ Card, you can use it to redeem your 8 x 10 prints for the same price as 6 x 8 prints.
One-hour service might not be available due to the high volume of photo orders during this sale.
If you've wanted to enlarge some of your favourite pics, this is your chance to do it at a low price for great quality prints.
Expires: 28th February, 2012