Bench Lugeing Zip Thru Orig. $119 | Now $40 @ Shop.ca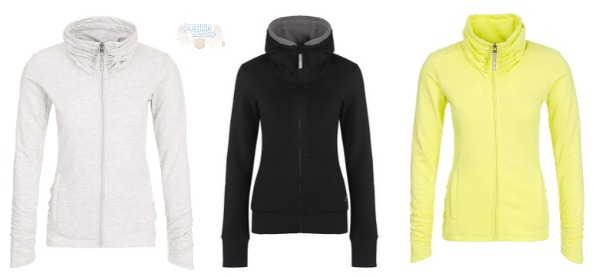 The beauty of buying Bench tops from Shop.ca is two-fold right now. First, Shop.ca is offering an additional 50% off all Bench wear on their website right now. Second, Shop.ca, unlike Bench themselves, offers free shipping with no minimum purchase. That means you can buy as little as one item and get your top shipped to you at no extra charge. Right now Shop.ca has discounted the Bench Lugeing Zip Thru top from $119 down to $79.99. Once you add this top to your cart, it comes down to $39.99.
I price compared this top with Bench Canada. Shop.ca is selling the black colour way with accent whereas Bench Canada only has the greymarl left in stock. Bench is selling this top for $99 (down from $119), so after the extra 50% off at Bench, it would still cost $49.50. Shop.ca has the better price by nearly $10. This zip thru jacket is available in all sizes from extra-small through extra-large.
Right now Shop.ca also has a few Bench zip tops on sale from $89 to $69.99. When you add one of these tops to your cart, it comes down to just $34.99. These are the three tops on sale for this discount:
Some sizes are already out of stock but for the most part, there are multiple sizes available in each top. Now, you may be wondering why you do not just buy these jackets from Bench. After all, they have the same deal on these cozy zip tops (I checked). Well my dear Moosers, the big difference is that shipping policy aforementioned. Bench Canada requires a minimum purchase of $99 for free shipping or else you will pay $9.95. At Shop.ca, you can purchase any of these tops without worrying about shipping charges.
I have found Bench tops to be very durable and guaranteed to last for years. I have climbed icebergs in mine, suffered through 16-hour flights, and gone caving all nestled in the durable shell of my Bench hoodie. I highly recommend these tops if you want something that will last and handle your active lifestyle as well as you do. I do find they fit a bit snug, so if you have a curvy figure then you may wish to size up.
(Expiry: Unknown)