Beauty Boutique by Shoppers: 8,000 Shoppers Points ($10 worth) & 3 Samples with Coupon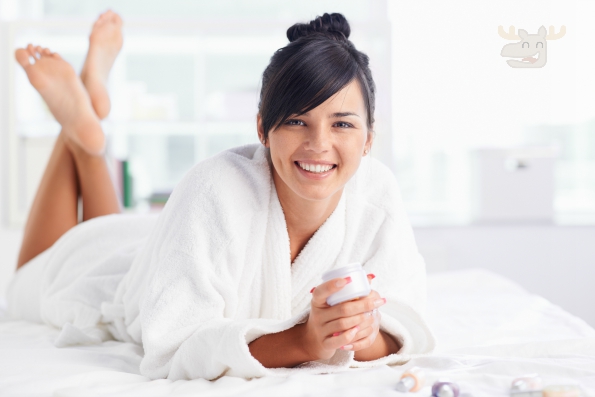 **Bump: The bonus 8,000 points & 3 free samples is back with a new coupon code, which has been updated below**
Shoppers Drug Mart has opened a new website devoted to cosmetics and more called Beauty Boutique. For a limited time only, receive 8,000 Shoppers Optimum points (worth $10) and on your first order - no minimum. There also appears to be three free samples with each order!
Click here to shop the new Beauty Boutique by Shoppers now
Coupon Code: SHOPONLINE

Discount: Bonus 8,00 points ($10)

Expiry: 9th October 2015

You will need to use the coupon code above and link your Shoppers Optimum card to your account. As there is NO minimum required for this bonus, this is a nice offer from Beauty Boutique. I decided to find some of the cheapest items you can buy from the website so you take full advantage of this offer.
There are plenty of great options. This Bath Retreat Natural Loofah is only $4.99 and would be useful for anyone! I love using loofahs in the shower to slog off dead skin. This one comes on a rope so you can hang it to dry after use. If you are concerned about bacteria growing inside the loofah, just soak your loofah in boiling water for five or so minutes. Problem fixed.
The Bath Retreat Ex Gloves Pink are only $3.99 and might be one of your least expensive options. The aqua colourway is already sold out and I expect these to sell out quickly as well.
This Anna Sui Powder Foundation Puff is another favourite of mine and actually something I need. While I usually use a brush for foundation, I have not been happy with the evenness my brush gives me. I think it is about time to try a different method. The foundation puff only costs $6.
Next, I like this Oatmeal & Almond 2 Bar Soap for $3.99. I am really low on my hand soap right now, thus this would be a sensible purchase. You can get this two-pack of soap with 8,000 bonus points and three free samples.
Make sure to add your Optimum Card just under where you put your credit card deals at the payment step. If you fail to do this, then no $10 worth of free points. Shipping is a flat rate of $8 but the free points more than offset this.