Bargainmoose Contest: Free $100 Gift Voucher Of Your Choice With Cardswap.ca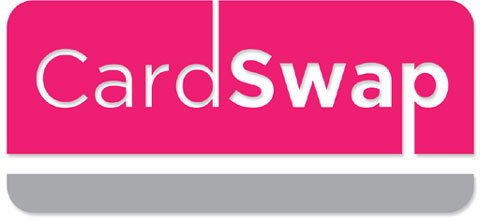 *** Contest now closed: Congrats to Bargainmoose Kylie ***
Cardswap.ca is a Canadian site which buys and sells unwanted gift vouchers, and I've mentioned them here on Bargainmoose in the past, where they offered a Cardswap coupon code. This week, they're offering a nice little prize to one of my Bargainmoosers, in the form of a free $100 gift voucher of your choice, as well as a new unique coupon code to use there!
Firstly, here are the details of the coupon code.
Click here to go to Cardswap.ca
Coupon Code: MOOSE
Discount: Waive selling fees
Expires: 25th January 2011
If you received any gift cards for Christmas that you think you are not going to use, you could possibly sell them on Cardswap.ca.
Now, on to the contest! You could be in with the chance of winning a $100 gift card of your choice from these merchants, including such familiar names as Best Buy, Walmart, Futureshop, Old Navy. Here's how to enter the contest:
Click through to Cardswap and choose which merchant you'd like
State the merchant in a comment below in this Bargainmoose thread
Bonus entries:
Subscribe to email updates (Already subbed? You're already entered)
Tweet about this contest on Twitter (leave your Twitter name below)
Rules:
1 type of contest entry per household
Canadian entrants only
Contest ends 8th January 2011, midnight CST
Admin's decision is final in all cases
UPDATE: If any Moosers have decided to sell some unwanted gift cards on Cardswap, they tell me that they were featured on CTV and are therefore experiencing a bit of a backlog in validating the gift cards.